CAN'T WEIGHT: A PHYSICIAN-ASSISTED WEIGHT LOSS PROGRAM
 Alberta's most comprehensive, whole health approach to helping you lose weight, tame your eating habits, and achieve the body you've been longing for. All are designed by our Physician and Health Coach. We want to help get you the fastest, safest, and longest-lasting results possible.
Obesity has reached an epidemic proportion in Canada and has been recognized by Health Canada as a chronic disease with dire consequences.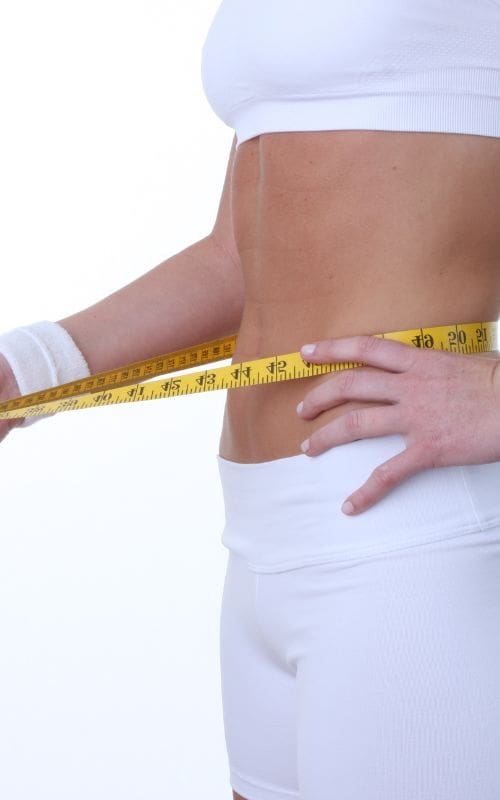 Every time you lose weight, your body tries to gain it back.
Sound familiar?
One of the most complex parts about losing weight is the constant mental and physical challenges we face on a daily basis that try to steer us off track. The delicious office treats, the quick fast food lunches or easy finger-cooking dinners, and the glass of wine or beer at the end of a day; when we reduce our caloric intake it often becomes harder and harder to manage these cravings.
This is because our brains are more worried about keeping us from starving. When we lose a lot of weight, our body starts trying to conserve energy by reducing the number of calories it burns. It also makes us feel hungrier, and lazier and increases food cravings. This phenomenon, which is our brain's natural mechanism to protect us from starvation, is often called "starvation mode." These effects can cause you to stop losing weight and may make you feel so miserable that you abandon your weight loss efforts altogether and gain back the weight.
HOW CAN WE HELP?
Calgary MediSpa has an advanced weight loss program that is designed to control your appetite hormone and prevent your body from entering starvation mode.  We provide you with a tried and tested program that will help you to lose a significant amount of weight, in a short time frame, while also providing you with the support you need to set yourself up for long-term success. You will see and feel results that will last, rather than fad-diet solutions that can cause you to relapse, and possibly even gain back more weight than when you started.
We understand that losing weight is no easy task, so we provide you with the help and support you need throughout your journey to guarantee the best possible results. Our aim will be to not just help you lose weight but to change your lifestyle and relationship with food altogether.
At Calgary MediSpa we want you to look good, feel good, and do good!
WHAT DOES OUR PROGRAM INCLUDE?
1) Consultation
Our "Can't Weight" weight loss program begins with a consultation with a health coach and includes a body composition analysis. You will be in a relaxed atmosphere where you can feel at ease throughout the consultation. We understand that weight for some people may be a sensitive subject, which is why our team does their very best to ensure you feel comfortable.
Dr. Idahosa will educate you on why obesity is considered a chronic disease and why most people struggle with long-term weight loss success. He will discuss with you how our Can't Weight programs work, as they consist of a combination of Health Canada/FDA-approved weight loss medications, nutritional guidance, and non-invasive body contouring treatments.
2) Body Adiposity Composition Report
Next, we will have you stand on our advanced body adiposity composition scale to take a number of baseline measurements. It will include everything from your body fat percentage, BMI, your body's hydration levels, visceral fat, metabolic age, and a range of other measurements to determine how we can get the best possible results from our program.
Dr. Idahosa will review the results with you and discuss how quickly our weight loss program will help you reach your goals. If you are happy to proceed, you can then sign up for one of our weight loss programs and begin your weight loss journey immediately.
Throughout the program, will will continue to monitor your body composition on a weekly basis.
3) Prescription Medication
If applicable, Dr. Idahosa will prescribe you with either an oral or injectable GLP-1 antagonist medication. A GLP (Glucagon like peptide) antagonist works to block the GLP-1 receptors in your body. This has two key benefits that will significantly aid weight loss. Firstly, by blocking your GLP receptors you will feel 'full' for longer periods of time without having to have food or snacks and therefore you will eat less throughout the day. The second benefit is that it works to limit the number of carbohydrates that are absorbed within your body. These two impacts will significantly help you throughout your weight loss journey by limiting the foods that you eat, which will work to reduce your overall caloric intake. Within a short period of time, your body will naturally adapt to these changes with ease and soon you will have a lower drive to eat and snack continuously throughout the day.
4) Lifestyle Modification
Although a strict dietary change is not necessary with our weight loss programs, we will still provide you with nutritional guidance throughout the program to ensure you stay on track. Once your appetite hormone is balanced with the medication and your body adapts to eating and snacking less throughout the day, you will find your body naturally continues to balance the hormones after you finish the medication, leading to long-term success.
We can also offer you access to a Health Coach who can tailor a fitness program to your needs (for an additional fee), and a 1-hour consultation with a Health Coach is included with the Platinum weight loss program.
5) Body Contouring Treatments
Our unique programs include various types of non-invasive body contouring treatments, each designed to aid in your weight loss journey. Depending on the weight loss program you select, you will receive some, or all, of the following treatments:
High Intensity Focused Electromagnetic Unit (HIFEMU)
6) Ongoing Support
Following our initial consultation session, we will organize a number of visits and in-person or virtual check-ins to support you as well as set new goals and objectives. Attending these visits are crucial when it comes to getting the very most out of our weight loss program and will help you to accelerate the time it takes to lose weight.
See below for more information on our different weight loss programs available.
Packages
4-WEEK BRONZE TRANSFORMATION
Shed at least 10 lbs in just 4 weeks with our straightforward and effective weight loss plan, featuring:
In-depth Weekly Body Adiposity Composition Analysis reports
One Injectable Weight Loss Medication Pen for daily use (additional weekly pens available for purchase)
Personalized Weekly Nutritional Guidance
4 x HI SCULPT Body Contouring Treatments for a sculpted silhouette
Achieve a minimum weight loss of 20 lbs in 6 weeks with our advanced, results-driven plan, including:
Comprehensive Weekly Body Adiposity Composition reports
Three Injectable Weight Loss Medication Pens for daily use (additional weekly pens available for purchase)
Tailored Weekly Nutritional Guidance
6 x HI SCULPT Treatments for targeted body shaping
1 x VelaShape Treatment for smoother, firmer skin
1 x Lipo Chill/ Cryolipolysis Treatment to help eliminate stubborn fat
4 x HI SCULPT Body Contouring Treatments for a sculpted silhouette
Lose up to 25 lbs within 6 weeks with our all-encompassing weight loss program, providing:
Thorough Weekly Body Adiposity Composition reports
Three Injectable Weight Loss Medication Pens for daily use (plus weekly in-clinic pen)
Expert Weekly Nutritional Guidance
12 x HI SCULPT Treatments for accelerated body contouring results
2 x VelaShape Treatments for enhanced skin tightening and toning
2 x Lipo Chill/ Cryolipolysis Treatments for amplified fat reduction
Experience a remarkable weight loss of 30 lbs (or more!) in just 6 weeks with our most comprehensive, all-inclusive plan:
Detailed Weekly Body Adiposity Composition reports
Three Injectable Weight Loss Medication Pens for daily use (plus weekly in-clinic pen)
1-hour Consultation with a Health Coach/MD for personalized support
Customized Weekly Nutritional Guidance
12 x HI SCULPT Treatments for maximum body contouring benefits
2 x VelaShape Treatments for ultimate skin smoothness and firmness
2 x Lipo Chill/ Cryolipolysis Treatments for aggressive fat elimination
2 x SculpSure Treatments for additional body sculpting effects